HobbyWing Platinum 40A PRO Brushless ESC Speed Controller For RC Model
$53.98
Description
HobbyWing Platinum 40A PRO Brushless ESC Speed Controller For RC Model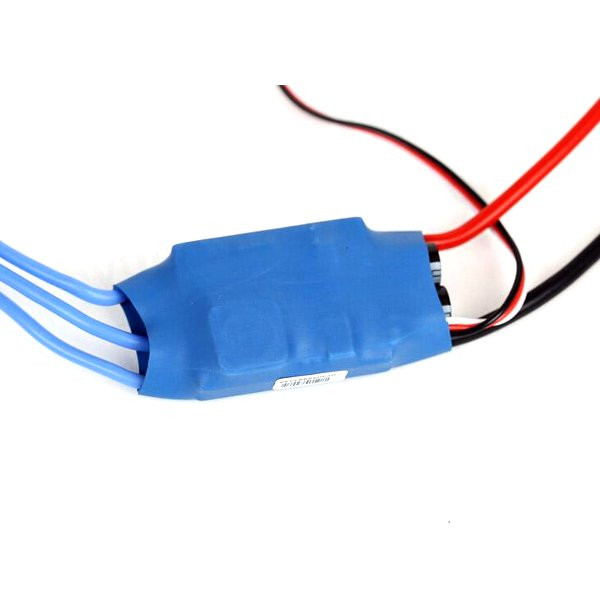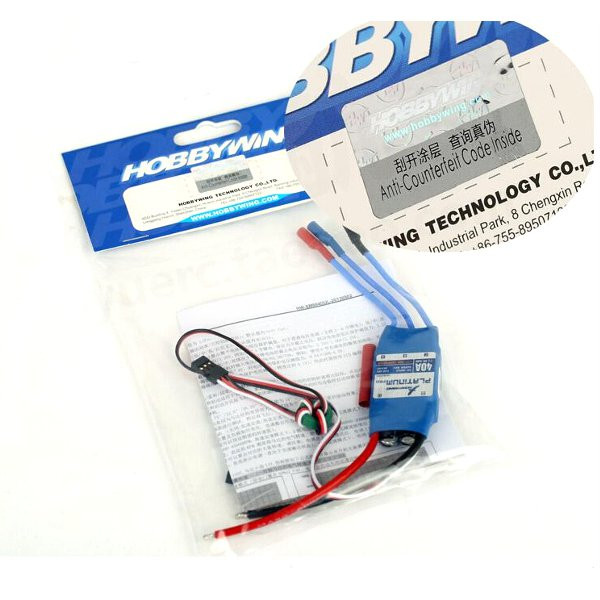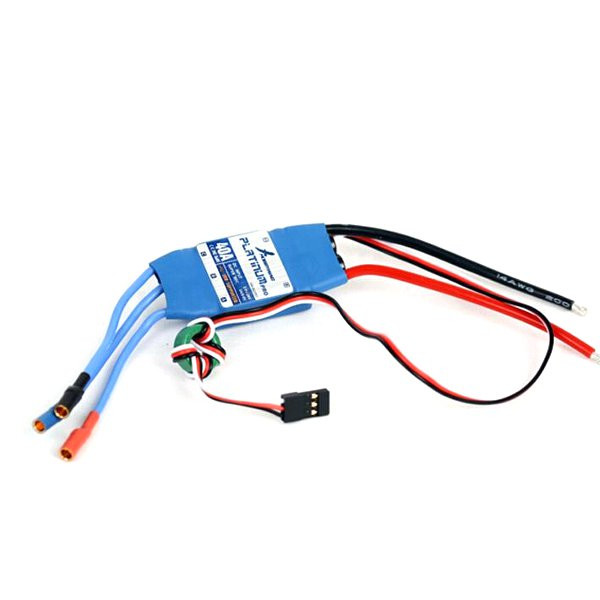 Description:
Brand: HobbyWing
Item Name: Platinum 40A PRO Brushless ESC
Output: Continuous 40A, burst 60A up to 10 seconds.
Input Voltage: 2-6 cells lithium battery or 5-18 cells NiMH battery.
BEC: 3A, 5.25V or 6V switchable by software.
Refresh rate of the throttle signal: 50Hz to 432Hz.
Control Signal Transmission: Optical/electrical coupled system.
Max Speed: 210000rpm for 2 Poles BLM, 70000rpm for 6 poles BLM, 35000rpm for 12 poles BLM.(BLM = BrushLess Motor)
Size: 59 x 27 x 12mm
Weight: 38g.
Features:
High performance microprocessor, best compatibility with all kinds of motors, highest driving efficiency.
Three types of start mode: Normal / Soft / Very-Soft, compatible with aircraft and helicopter.
Smooth, linear, quick and precise throttle response.
Multiple protection features: Low-voltage cut-off protection / Over-heat protection / Throttle signal loss protection.
The throttle signal is transfered through optical/electrical coupled system to avoid electromagnetic interference.
Perfect governor mode for helicopter.
Wide-opened heat-sink has the best heat dissipation effect.
The firmware of the ESC can be updated through the built-in USB adapter in the Professional LCD Program Box.
User programmable.
Multiple program methods supported: transmitter stick, Digital LED Program Card, Multifunction LCD Program Box, Professional LCD Program Box, PC software. Very easy to program the ESC at home or at the flying field.
Package Included:
1 x HOBBYWING Platinum 40A ESC